N Korea: UN draft report claims Singapore firms illegally sent luxury goods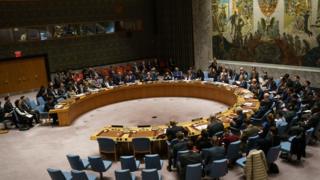 A leaked draft of a United Nations report claims two Singapore companies have violated UN sanctions by supplying luxury goods to North Korea.
The final report has been submitted to the UN Security Council, and is likely to be published later this week.
Singapore's government said it was aware of the cases and had begun investigating where there was "credible information" of possible offences.
Both the UN and Singapore ban the sale of luxury goods to North Korea.
Global sanctions against North Korea have tightened considerably over the last two years as Pyongyang has continued to conduct nuclear tests and launch missiles.
Read full article N Korea: UN draft report claims Singapore firms illegally sent luxury goods