BBC Newsround Home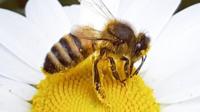 The Great British Bee Count is under way!
Wild bee numbers are dropping across the UK and it's hoped that this bee count will help them.
Our best video clips
Why is the bee a symbol of Manchester?
The image of the bee has brought many people together following the attacks on Manchester Arena last year. Here we find out why this little bee is so important to the City of Manchester.